I GOT ACCEPTED TO NESCOM!!!!!!!!!
Will update later when I don't have so much energy.
Update:
It would have been difficult to make yesterday go any better than it did. Actually the last week or two have been pretty darned fantastic. Firstly, I was accepted to my first (and only) choice college. You should know from my previous posts that I only passed in my application on Saturday. That means that NESCom reviewed, accepted, and mailed the letter to me by Wednesday in order for it to arrive yesterday. That's four days to acceptance. I wasn't expecting the letter for another week or so. As such, when I brought in the mail I didn't even glance at it. My father told me about the letter at about 6:00 pm. I assumed it was leftover from before my visit. I didn't think the acceptance letter could've gotten to me that fast. There was "Congratulations!" staring me in the face to prove me wrong. Within thirty seconds I had the news up on Facebook.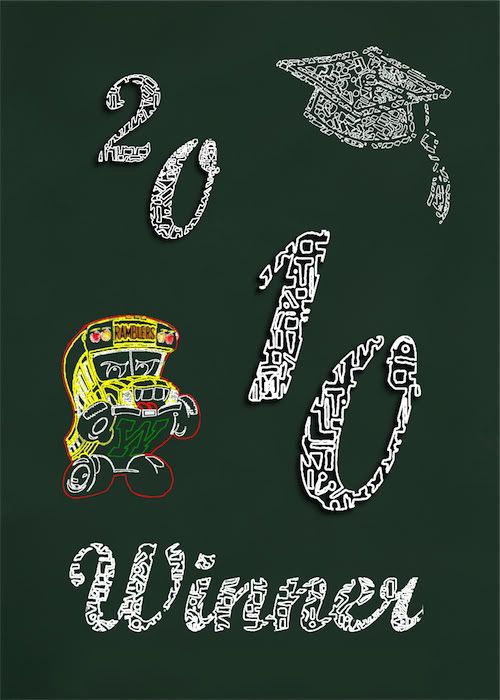 Getting accepted to college was not the only thing that has been going well for me lately. My design for the yearbook cover was accepted, with a few modifications. Here is what the final design will be. For submitting the winning design I get $20 off the cost of my yearbook. I also get to brag. Woot.
Shaw and I recently put up a blog dedicated solely to the video production program here at WHS.
RamblerProductions
is a blog where video students can post updates on their video projects and utilize collective knowledge to get things done. Shaw and I are
attempting
to code the blog ourselves rather than relying solely on pre-made templates. It has been a struggle but we are making progress. We've even ordered some instructional books to help us out.
On top of all THAT the Adobe Production Premium suite came in the mail the yesterday. Pat was absolutely enthralled. Read more about that on the Rambler Productions blog
here
.
Just about the only thing good that DIDN'T happen to me yesterday was locating a soulmate. All in all, I'd say that's pretty darned good.
One other thing, a Native American tribe from northern Maine came into the school yesterday during the rotating block. They explained some of their beliefs and then showed off some dancing. To wrap it all up, they did a dance where they had the entire school participating called "snake." Yes, it is just what it sounds like. A long, undulating line of dancers moving around the room. I'm pretty sure that this is where the digital "
snake
" game came from cause that's just what it was like. At one point the line coiled up in the middle and I got extremely confused.
Oh, also, I'm REALLY looking forward to Thanksgiving. I'll be at Smuggler's Notch resort in Vermont with my mom's side of the family. Hoping to have a meal at the Smugg's restaurant where they serve proscuitto wrapped marinated chicken. BEST FOOD ON THE ENTIRE PLANET. That is an understatement. It's like the joy of bacon, tacos, steak, soy sauce, and every tasty thing imaginable in on one plate. IT IS SO GOOD. More on Thanksgiving later.
GOOD day to you all.