I saw a trailer for
The Imaginarium of Dr. Parnassus
recently and I think it looks really cool. Weird, but cool. Watch the trailer for yourself and tell me what you think. I don't think it is in U.S. theatres but it was released in Great Britain.
The film is directed by Terry Gilliam, the same guy who made
Time Bandits
(weird trailer), which was an extremely awesome movie that if you haven't seen you really should.
Script Frenzy promo video is coming along nicely, we had the voiceover done by Ian Engdahl (future president of the United States and former WHS student). You can hear some of his work
here
.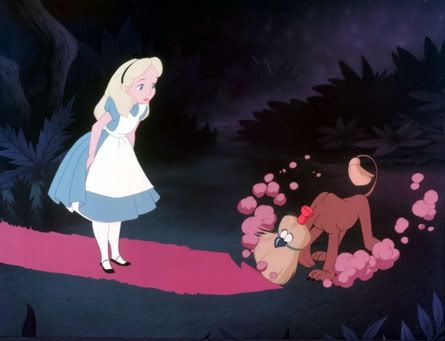 Winter Carnival madness has come to my house! Madness is really the best word because our theme is Alice in Wonderland. That movie is very strange, I watched it recently with my classmates for ideas. It's odd what my childhood mind latched onto from the film and what it totally ignored. My favorite character from Alice in Wonderland is still the sweeping dog. I want one. Fortunately, I get to create one for our hallway.
That's all for today!